이서현
trainer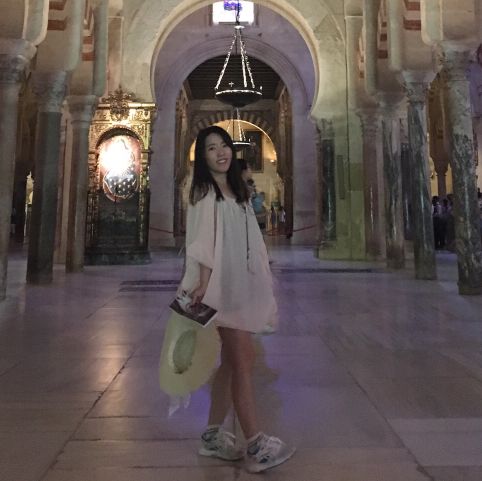 이서현
About
안녕하세요, 저는 이서현(Cecilia) 입니다! 외국인 대상 투어를 제공하는 동아리인 SHOWUL에서의 경험과 교내 1:1 언어교환 프로그램에서의 경험으로 친근하고 재미있는 수업을 만들어 나가고 싶어요. 제2외국어로 스페인어를 선택했고 스페인으로 짧게 교환학생을 다녀온 경험도 있답니다. 라틴 아메리카나 스페인 분들과 매칭이 되면 즐거운 시간을 보낼 수 있을 것 같아요! Hello, I'm Seohyeon(Cecilia in Spanish)! I have learned English and Spanish as foreign languages, so I would say I deeply understand how it feels to learn a new language. I am looking forward to making your learning experience less burdensome and more fun. See you soon!
Reviews 유엉
2020.06.08
재미있는 많은 걸 배우게 되었어요. 넘 좋아요 ♡♡♡

Tristan Whang
2020.11.16
I am sometimes afraid to meet new tutors but I was extremely happy :D
Upcoming classes with 이서현
Sorry, 이서현 doesn't have any upcoming classes
---
Upcoming events you may like
---
Sorry, No events at the moment!