You Ri Lee
trainer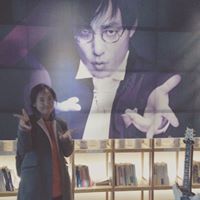 You Ri Lee
About
저는 2021년 2월에 이화여자대학교 외국어교육특수대학원 한국어교육학과를 졸업한 한국어 교사입니다. 대학원 프로그램을 통해 중국인과 말레이시아 학생들에게 한국어를 가르쳐본 경험이 있습니다. 현재 HILOKAL 앱에서 한국어를 가르치고 있습니다. GSM 테라스에서 한국어를 가르치고 또 영어-한국어 언어교환도 하고 싶습니다. 잘 부탁드립니다. Hello, I'm a teacher of the Korean as Foreign Language. I just got the Master degree in the graduate school of Ewha Women's University in Korea last February 2021. I have Korean tutoring experiences for Chinese and Malaysian Currently, I teach Korean in the HILOKAL app. Hope to teach Korean in GMS Terrace and have language exchange of Korean-English.
Reviews
Upcoming classes with You Ri Lee
Sorry, You Ri Lee doesn't have any upcoming classes
---
Upcoming events you may like
---
Sorry, No events at the moment!